Our Repairs Are Guaranteed For LIFE!
Looking for a reliable heating and cooling expert in the South Bay? Your search ends here. Total Home Environmental is the name your neighbors trust for honest advice, fair and upfront pricing, and hassle-free service.
Quality HVAC Solutions in Torrance and the South Bay
Choose Total Home Environmental for the Best Heating and Cooling Services in Torrance
When you have a malfunctioning air conditioner, you will more than likely do whatever it takes to get it working properly again. You don't want to have to fix it by yourself, so your first move should be to find a company you can trust. We offer free in-home estimates and surveys for new equipment purchases, installations and replacements. We are that company at Total Home Environmental. We have been in the business for years, so we really know our way around air conditioners, heaters, and HVAC in general. You can call us at 310-554-6477 to find out more about us and to see why you should turn to us as your next air conditioning company in Torrance, CA.
Here's How We Work
Repair Your Existing Heating, Cooling, Ducting, Thermostat, Air Filtration, Etc
Install New Heating & Cooling Equipment, Ducting, Mini Duct Air Conditioning System, Etc
MEET OUR HAPPY CUSTOMERS
I couldn't be happier with Total Home Environmental HVAC. I called them due to great reviews on Google for work quality, and they surpassed my expectations AND offered a very reasonable price (50% less than a quote we got last summer).We had a busted heating system, terrible old ducting and no A/C. I spoke with Gordon (the owner I believe) and he clearly diagnosed my issues and gave me all the facts I needed to decide how to proceed (convinced me not to overpay for a heatpump system that I initially inquired about). Then the crew led by Caesar did a wonderful, efficient, clean job and was a friendly presence to have around the house for a couple days. There were a few obstacles that arose, but the team was very flexible and communicated well, and they made sure to install the optimal equipment to fit our needs even though it required additional work on their end. Harrison and Nate were also involved in different parts of the job lending their expertise to make sure the system was up and running properly including a tricky nest thermostat.Long review, but my family is just so grateful we found them! If you're thinking of adding A/C, you have to reach out to them!
The staff and the technician were fantastic and very professional
Very detailed and efficient.Thank you.
I cannot possibly say enough good things about working with the team from Total Home Environmental. The circuit board on our furnace burned out for the second winter in a row. Gordon was the second HVAC expert to tell us that this was likely due to the awful ducting job in our attic, so we decided it was time to take care of the ducting. We've also been wanting to put in a/c after the awful heat at the end of last summer but weren't sure we could swing that as well right now, so we asked for a quote just to see. We were thrilled with the price Gordon gave us for everything and decided to move forward. He and his team were professional and easy to work with. At the end of the first day of work, we saw how big the a/c unit was, and when we asked about the size and other options, Gordon and his team were so helpful. Even though they had already delivered the larger unit, they offered to use that one for another job, and they got us a different smaller unit that's really quiet, more energy efficient, fit much better in the space we had available, and still didn't break the bank. Today is our first full day using the heat with the new ducting and enlarged vents, and it's like night and day! The heat goes on and every room in the house is warm within minutes. It's so much more efficient, and we're so grateful for the amazing job they did for us. You will not be disappointed with Total Home Environmental!
Had been having furnace reset issues for 2 years requiring someone to crawl under the house to unplug the unit. Same company that installed the replacement furnace now says the unit is way to large for the ductwork causing it to overheat and lockout the unit. First time in 5 service calls we ever heard this about the system. The solution--- $5000.00 in ductwork or heat the house in 2-3 degree increments letting the system cool down for a while in between heating sessions. On a good note they were responsive and covered it all under warranty. Had we been told they could not get a smaller system at the time or the ductwork needed to be upsized, we would have done it.
Came in time as scheduled and cleaned up. Explained what was done and rationale behind it. Good experience.
Gordon and Caesar replaced a broken Pilot Generator which took a little over an hour to complete. Props to them for a professional job well done!
He was fast ifficient and quality
Fast, efficient and professional. Excellent experience from first visit to installation.
Local Reviews
Total Home Environmental
Rated
5.0
out of 5 stars based on
5
customer reviews
---
Great Service for a Good Price
Joseph

-

Fullerton

,

CA

92833



Review of
Total Home Environmental
Gordon and his partner did a complete check of our HVAC system. They added freon to make the system efficient again.
---
Excellent
Mary

-

Los Angeles

,

CA

90731



Review of
Total Home Environmental
Gordon, was friendly, efficient and found his prices to be good. He worked neatly and was an overall pleasure to deal with.
---
Excellent service!
Greg

-

Bellflower

,

CA

90706



Review of
Total Home Environmental
Very prompt, professional and proficient!
---
Awesome awesome job, great customer service Gordon was the best!!!
Manuel

-

Los Angeles

,

CA

90731



Review of
Total Home Environmental
Gordon got her in a timely fashion, knew his craft, explained everything and did a great job. Very happy !!
---
Quick Response - Bonus Work
Jacqueline

-

Long Beach

,

CA

90806



Review of
Total Home Environmental
Gordon was able to come same day to get heat working back in our house. He and Cesar got the heat working and then provided additional service of reducing the intensity of the fan of our heater.
---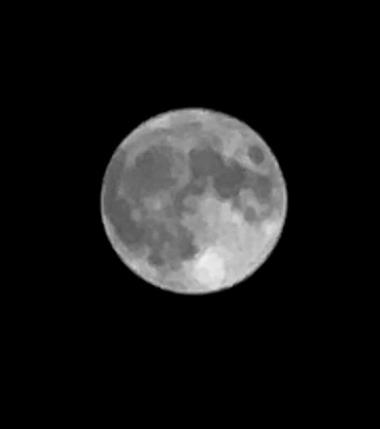 Cesar C.
AC installation
Near

N Westwood Ave,

Santa Ana

,

CA

92706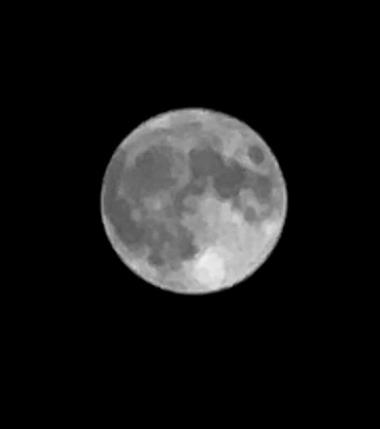 Cesar C.
AC and furnace installation
Near

N Westwood Ave,

Santa Ana

,

CA

92706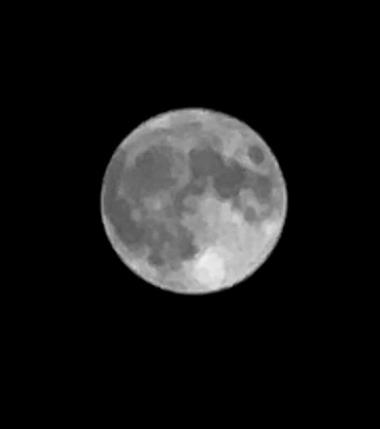 Cesar C.
AC installation
Near

Fairhaven Ave,

Orange

,

CA

92869
Gordon B.
Torrance..... Furnace repair
Near

Prairie Ave,

Torrance

,

CA

90504
Gordon B.
Torrance... zone control repair
Near

Mindora Dr,

Torrance

,

CA

90505
Indoor Air Quality Solutions to Meet Your Comfort Goals
An efficient HVAC system is often enough to help you maintain a comfortable indoor environment. But if you are interested in improving the air quality in your home even further, our experts are here to help.
Total Home Environmental offers professional installations for whole-home air purification systems, including electronic air cleaners, energy and heat recovery ventilators, UV air sanitizing lamps, and more. Give us a call today to schedule an in-home assessment and discuss your options.
Choose Total Home Environmental for the Best Heating and Cooling Services in Torrance
The comfort of your home depends on how well your HVAC system is running. Heating or cooling problems can result in poor indoor air quality and increased utility costs.
Our experts at Total Home Environmental are committed to providing safe, proven, and accurate solutions. No matter your needs, you can count on our team to deliver quality and peace of mind.
Our South Bay HVAC Experts Get the Job Done Right the First Time
Whether you need to repair your heater, replace your ac, or schedule tune ups for your comfort system, our experts have you covered.
We offer a full range of heating, cooling, and indoor air quality solutions throughout Torrance:
Our skilled and knowledgeable experts have a minimum of 10 years' experience, and will work closely with you to assess your needs and concerns and help you maximize your energy savings with quality solutions.
No matter the cause of your HVAC problem and no matter your needs, our team will present you with cost-effective options and help you resolve your heating and cooling problems without hassle.
Your comfort is our priority. Contact our experts today to book an immediate appointment and let our Torrance HVAC technicians and installers help you achieve improved indoor comfort in no time.
Schedule Service Now!
Contact our experts today for heating, cooling, and indoor air quality solutions you can trust. Serving the comfort needs of Torrance, CA and surrounding areas in the South Bay. We are family-owned and operated, and care about every single customer.